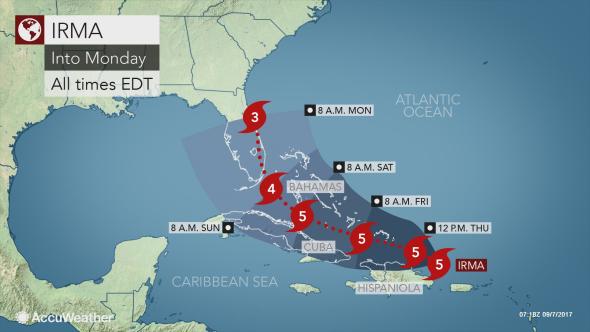 Disaster Tech Lab has begun planning a preparations for a response to hurricane Irma.
Irma is currently making it's way across the Caribbean leaving destruction in it's wake. The hurricane is classified as a Category 5 and is set to make landfall in Florida this coming weekend September 9-10.
In preparation for this we have started the process of putting pre-staged equipment in place as well as readying teams of volunteers. Our mission is to, following landfall, to establish locations with public internet access, (device) charging services and to provide communication services in support of the response and recovery service.
In addition to this we will also deploy technology assets aimed at improving the overall planning and coordination of the response effort. In this we are working together with our partners Globalstar, Solar Stik and Globecomm.
We are inviting volunteers willing to join our team on this response to contact us via email: volunteer@disastertechlab.org We are looking for people with the following skills:
– Wi-Fi networking
– VoIP
– electricians
– VSAT engineers
– GIS specialist