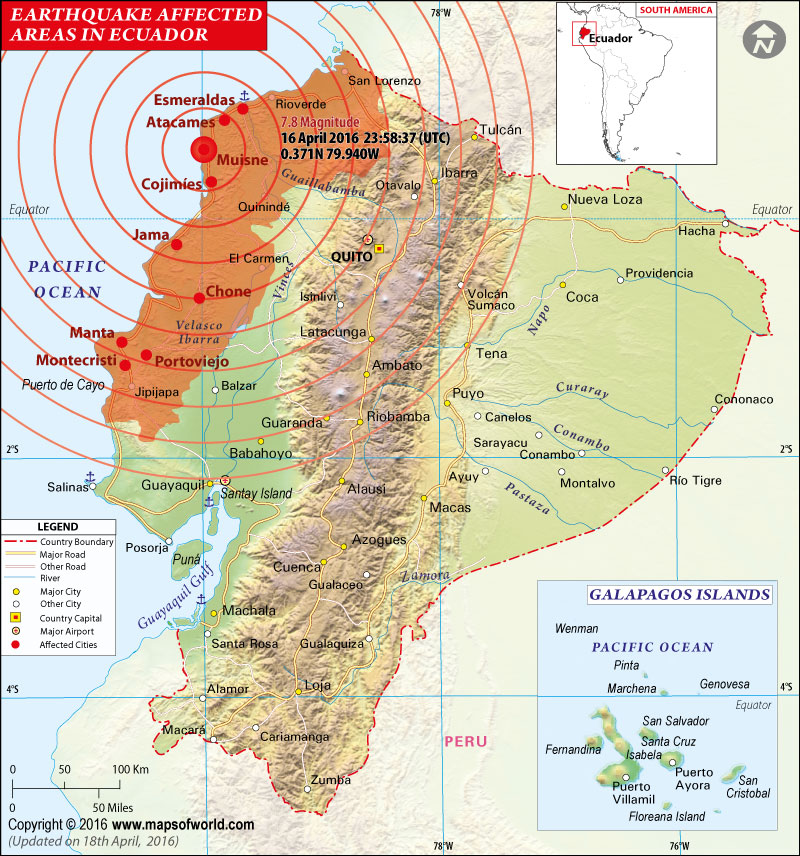 A 7.8 magnitude earthquake occurred on the central coast of Ecuador on 16 April 2016. The epicentre was 16 miles SSE of the town of Muisne. As of April 24th 654 people have been killed, over 12,500 injured and in excess of 7000 buildings have been damaged. A state of emergency has been declared in 6 provinces: Esmeraldas, Los Rios, Manabi, Santa Elena, Guayas and Santo Domingo.
Strong aftershocks measuring 5.5 and above are ongoing.
The damage to the infrastructure in the affected areas is significant causing telecommunication outages in several areas. Local and international first responders and aid organisations are struggling to communicate and coordinate their efforts.
Disaster Tech Lab deployed an advance team on April 21st. This team is carrying out a communications damage & needs assessment. The team travelled from Kansas City to Quito and onwards to Manta on the West Coast. They will work in the area between Manta and Pedernales meeting with local authorities, first responders and other international aid organisations. Their report will serve to determine the scale and scope of our follow up deployment.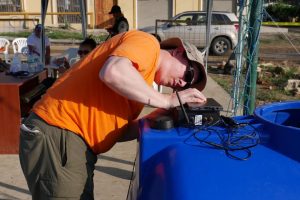 Our team is equipped with Globalstar SPOT GPS trackers and you can follow their progress by clicking this link.
We will post regular updates on this page showing the current and follow up team's progress.
In the meantime you can support this deployment by making a secure online donation via this link.