The recent agreement between the EU and Turkey on how to handle the refugee crisis has caused enormous upheaval.
Refugees are now forcibly relocated to closed camps in the North of Greece where their claims for asylum will be processed.
However no adjudicators have been hired hence there is stagnation and even the new camps are rapidly filling up to capacity.
The images below show the large number of new camps and their occupancy levels. Quite a few camps are already well over capacity.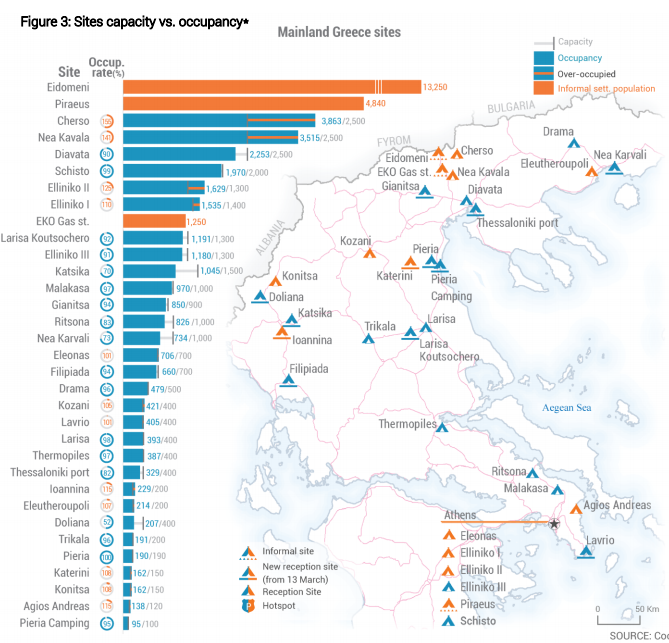 To address we have sent an assessment team to the area around Idomeni to assess the need for connectivity and to see how we can provide this most effectively.
Based on the assessment report received as well as data from the UNHCR and other NGO's we have decided to focus on camps in Nea Kavala, Polykastro and Cherso.
We will be shipping equipment from Lesvos as well as our depot in Ireland and are getting a team together to travel to the area ASAP.
Of course our work on Lesvos will continue as our network there is still getting lots of use and needs to be monitored and maintained.
In order to meet the funding challenge of the new camps in the North of Greece we need your support!
Please donate today by following this link.