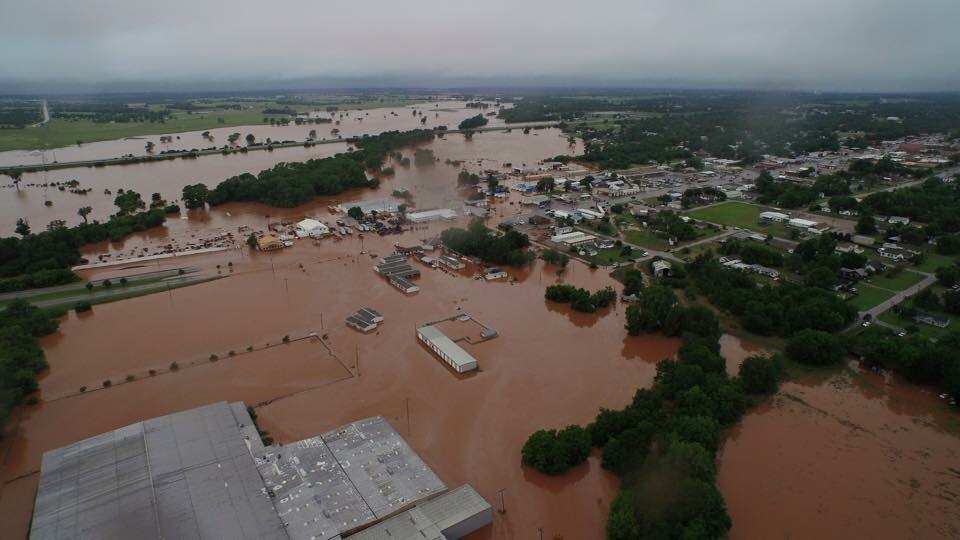 Our current deployment in Oklahoma is now entering its 2nd month. While the initial reason for the deployment were the storms and tornadoes of early May the subsequent widespread and severe flooding has increased the need for our assistance.
We're assisting a local non-profit called "The Facilitators" which sprung out of a group whom we supported during our 2013 deployment following the Moore tornadoes. This group has established very strong connections with the rural communities in the region and is tirelessly working to coordinate and assist in the rescue work, clear-up and rebuilding. The vehicle that we have fitted out with communications equipment, internet access and laptops for them is travelling around the area visiting affected communities as well as families affected by the flooding. This mobile unit allows them to carry out damage reporting on the fly as well as assisting people by providing phone and internet access which can be used for tasks such as registering for aid with FEMA, contacting insurance companies and friends and family.
The experience of the Facilitators volunteers combined with the mobile communication unit is proving a great help in assisting the affected communities to repair the flood damage and get their lives back on track.