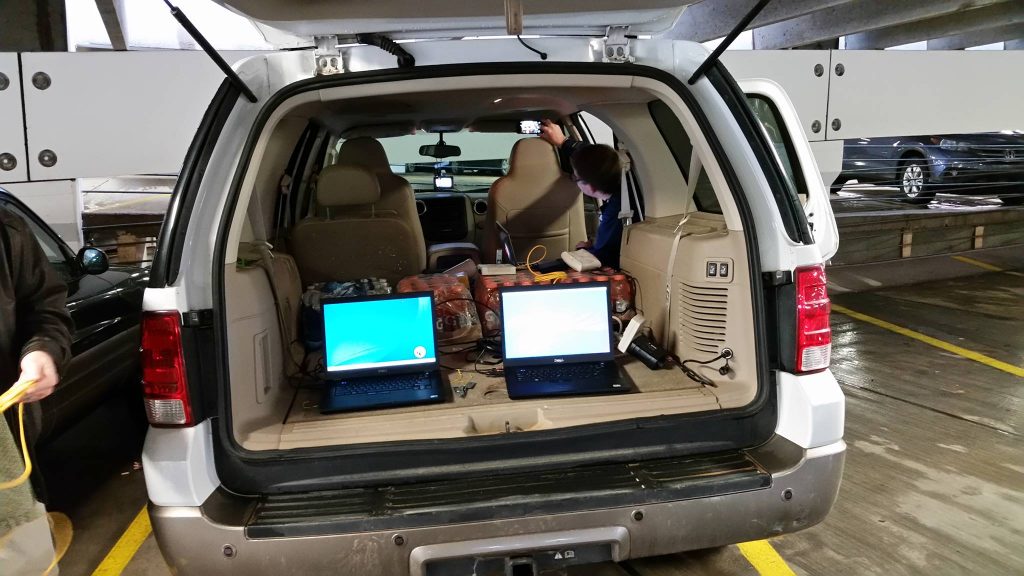 Following the recent severe weather in Oklahoma recently (resulting in widespread flooding and damage) we have activated a small team to offer communications support to affected communities as well as responding organisations. One of the first organisations that got in touch with us was "The Facilitators" which is a group that come out of the people who we worked with at Steelman Estates following the 2013 Moore tornado.
We have worked with them to set up a mobile comms unit.
This unit is consists of an SUV (Ford Explorer) fitted out with two laptops (with headsets and webcams), a Cradlepoint 3G -> WiFi router, an Aruba Networks WiFi access point, a Mikrotik VoIP & SIP server and power inverters, cables, USB hib for phone charging etc.
The mobile unit will offer both public and secure WiFi access and both laptops are set up with Skype so that people can use it to make calls to other Skype users, landlines and cellphones.
The unit will be initially deployed to the Bridge Creek area but will move around visiting areas which have sustained flood, storm or tornado damage.