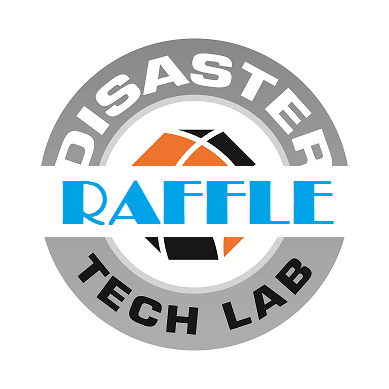 UPDATE: As we only got partway to our goal of raising $3500 we have extended the deadline for this raffle to December 16th.
Don't miss your chance to win and enter now!
As part of our ongoing fundraising efforts we are always looking for new ways to entice people to support us and ways to give something back to our supporters.
That's why have come up with a fundraising raffle.
Ekahau, one of our long term supporters has donated a complete set consisting of their Site Survey Pro product(including 3D Planner and Ekahau NIC) to raffle. The RRP for this fantastic prize is $4400!
Full details of the product can be found here:
http://www.ekahau.com/wifidesign/ekahau-site-survey
All you need to do is MAKE A $25 DONATION TO OUR CURRENT CAMPAIGN ON GOFUNDME Between today and December 4th.
You can off course donate more than $25 and every multiple of this amount will give you an additional chance to win this prize!
As we strive to meet the legal requirements below are the Terms & Conditions:
Entry requirements
To be eligible to enter the raffle, entrants must:
Be over 18 years of age by 1 January 2013
Not be a member of Disaster Tech Lab staff.
Have a donation of at least $25 between November 26th and December 4th.
Prizes
The prize consists of the following:
1 x Ekahau Site Survey Pro (including 3D Planner and Ekahau NIC) to the value of $4400
Target
Applicable legislation
This raffle is conducted under the legislation of the Republic of Ireland
The target of this raffle is to raise the minimum amount of $3500. If this amount is not raised by the end date Disaster Tech Lab reserves the right to extend the raffle period.
Closing date
Closing date for entering is December 4th with the draw taking place on December 15th. Any tickets purchased after this date will be disqualified and the purchase price refunded.
Winners
The winner will be drawn by an independent person in Hollohans Pub in Abbey Co. Galway on December 15th 2014. The promoter's decision is final and no correspondence will be entered into. The winner will be notified within 3 working days of the closing date by email. The winner's name will be announced on the Disaster Tech Lab website (www.disastertechlab.org). Full address details will not be disclosed. Also:
The winner will be contacted by email. In the event that we cannot contact the winner within 28 days after the draw, the prize will be awarded to a new winner.
The prizes are non-transferable and only consist of what is listed above.
By entering the draw, winners confirm their agreement to take part in any associated publicity.
Please note
Disaster Tech Lab respects, and is committed to protecting your privacy. The personal information you provide will remain private and will only be used for the purposes outlined here.
Disaster Tech Lab reserves the right to amend, withdraw or terminate the raffle or alter the raffle at any time without prior notice.