Following our successful 4-month deployment to the Philippines which finished last April we have now started planning a follow up mission and are looking for volunteers!
The team for the upcoming mission will deploy to Arapal Camp on the island of Cebu. Arapal Camp is in many ways a unique community. It's in  a rural & very poor area with very little infra-structure and services. However a number of projects have been going on in Arapal that have made it to a hub for long term improvement for the wider area. Shepherd's Hill together with a number of other organisations has been running programs in sustainable farming using organic methods, other livelyhood programs have also been taking place as well as schooling for children. In addition to this Arapal has served as a local hub for the rebuilding effort following typhoon Yolanda last year. They have provided expertise, materials and manpower to help people rebuild their homes.
During our first deployment we installed a number of WiFi access points in the main building in Arapal Camp as well as installed a fixed C band satellite dish on the hillside. Our goals for the upcoming deployment is to address and resolve ongoing issues with the satellite service, install a 3G service as a secondary form of backhaul connectivity and to extend to wifi footprint to most of the camp.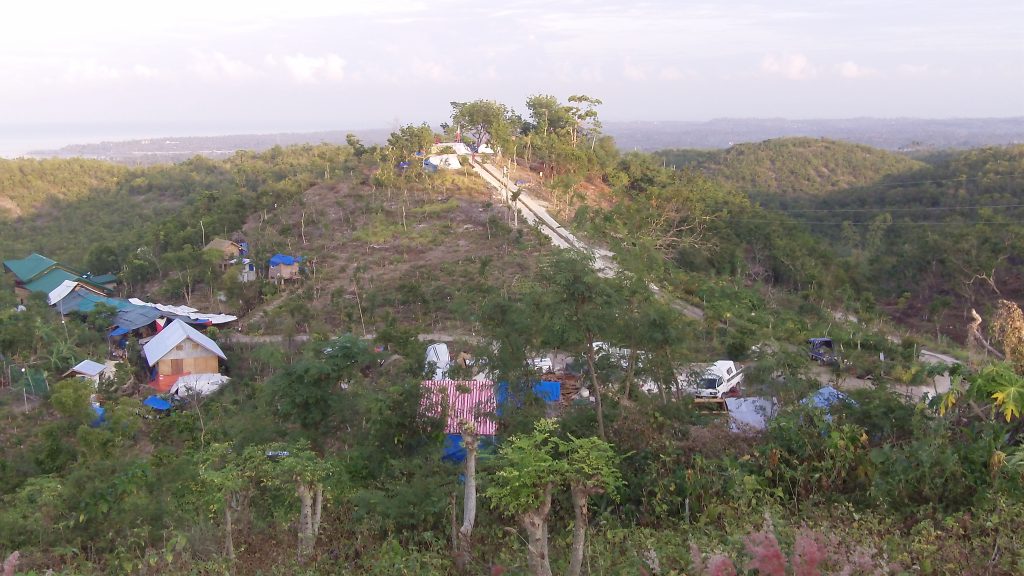 We are now looking for 4 volunteers to join us on this deployment.
If you're an experience WiFi engineer and you want to use your skills to help people in need this is your chance! Bringing internet access through wifi to Arapal Camp is having a direct positive impact. It is giving local people access to communication (especially essential during emergencies), it greatly enhances the education of the children but it also allows Arapal to bring it's unique story to the world and hopefully inspire other communities to become more resilient and self-sufficient.
In return for providing your skills and expertise you will get to spend time in a absolutely beautiful tropical setting living amongst the extremely friendly local population and you will bring back unforgettable memories.
What do we expect of you?
First of all you need to know the art of wifi networking inside out. In addition to that you need to be resilient, able to improvise and work under less than perfect conditions and have a "can-do" attitude. We need result focusses people and do-ers.
Disaster Tech Lab will provide accommodation and food during your stay in Camp Arapal but you will live as the local people live and eat what local people eat. No fancy hotels and margaritas on the beach. However during your down-time (and you will get some) you are free to do whatever you want of course!
We will be finalising the exact dates soon but it will be a 10 day deployment somewhere between late November and the middle of December.
Interested?
Just complete our online volunteer form here and we will contact you to discuss further details.
We are open to volunteers from anywhere, your current location is less important than your skills, experience and attitude.
During our deployment earlier this year we also deployed a team of medical volunteers who ran clinics and trained a team of local volunteers in first aid and CPR. We have since set up a separate organisation for medical mission and this organisation, Disaster Medics, is also planning a follow up mission. Medical professional interested in humanitarian aid work should check out their website.