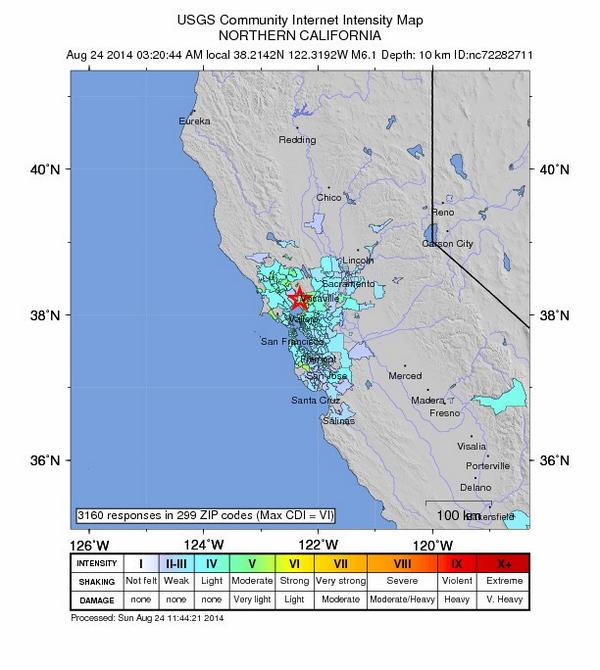 Napa (north of San Francisco) was hit by a 6.0 earthquake a few hours ago. There has been lots of structural damage with widespread power and communications outages.
No casualties have been reported as of this moment.
Disaster Tech Lab is monitoring the situation to see if a deployment is necessary.
If you're in the area please be aware of possible aftershocks that might cause more falling debris.
Switch of all utilities until supplies have been restored and checked.
For more information please check these resources:
More updates soon.
UPDATE AUGUST 28th: Considering that we haven't been requested to assist in the relief effort as well as an adequate and rapid restoration of communication service we have decided that a deployment to Napa at this point is not necessary.