It is year ago today that a devastating EF5 tornado tore through parts of Oklahoma and devastating the town of Moore. However what escaped most peoples attention is that the damage wasn't limited to Moore alone. Even before it hit Moore and after it passed through the town the tornado caused severe damage. Very little news about these other affected communities went any further than the local news. During our deployment to the area we installed equipment in communities ranging from Minco (40 minutes drive West of Moore) to Steelman Estates in Little Axe (40 minute drive East of Moore). Especially Steelman was very badly affected. Here 60 families living in trailers saw their homes destroyed and some of their neighbours killed. Very little aid from any of the large private or government response agencies reached this area in the days and weeks afterwards. Steelman became a perfect example of community lead response. All the relief & rebuilding work there involved local people and business and the tent camp that was set up to coordinate the work was run by a biker organisation called "US Defenders".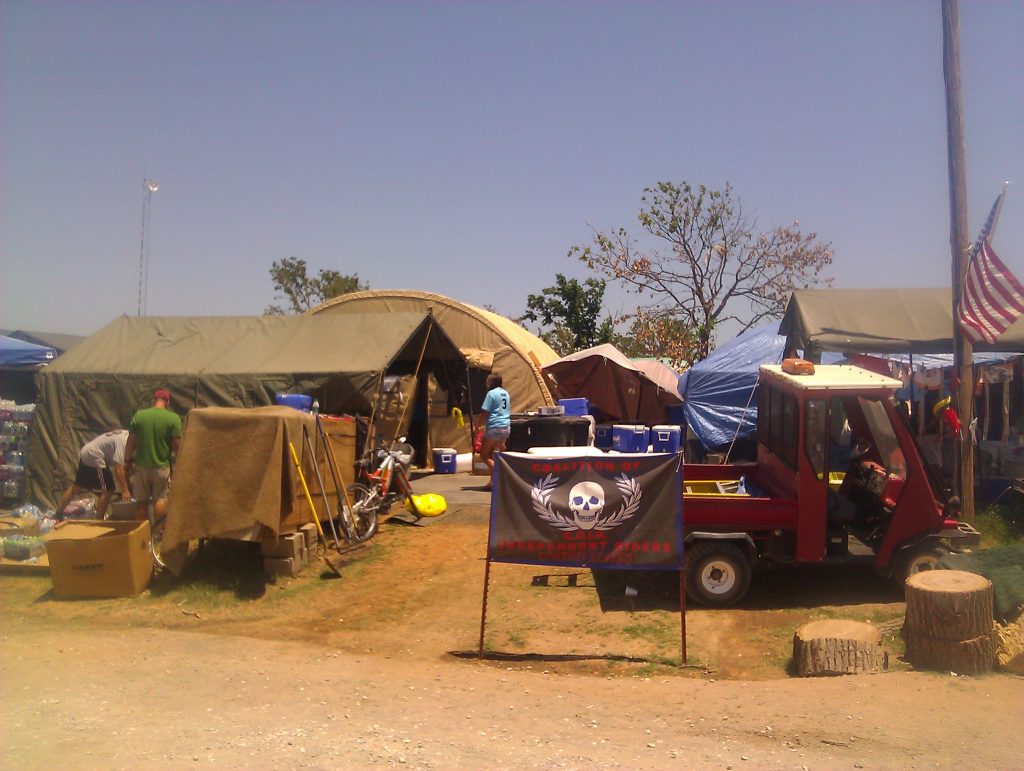 Not only did they community effort provide temporary housing, food, water, medical services and whatnot else, the camp served as a communal focal point where people could come for information or just to talk to someone. That's one of the reasons why we installed wifi internet access as well as a bunch of laptops for people to use. It was great to log on from our head office in Ireland in the months afterwards and be able to see how much those laptops were used!
Now a year later the camp has gone and a lot of work has been done. However a lot more is left to do and while most people have new housing and secure storm shelters have been built there is a still a lot of clean-up and restauration work to left to do. The fact that the eye of the world media has moved on hasn't changed that. Read this report from yesterday and watch the video below to see for yourself.