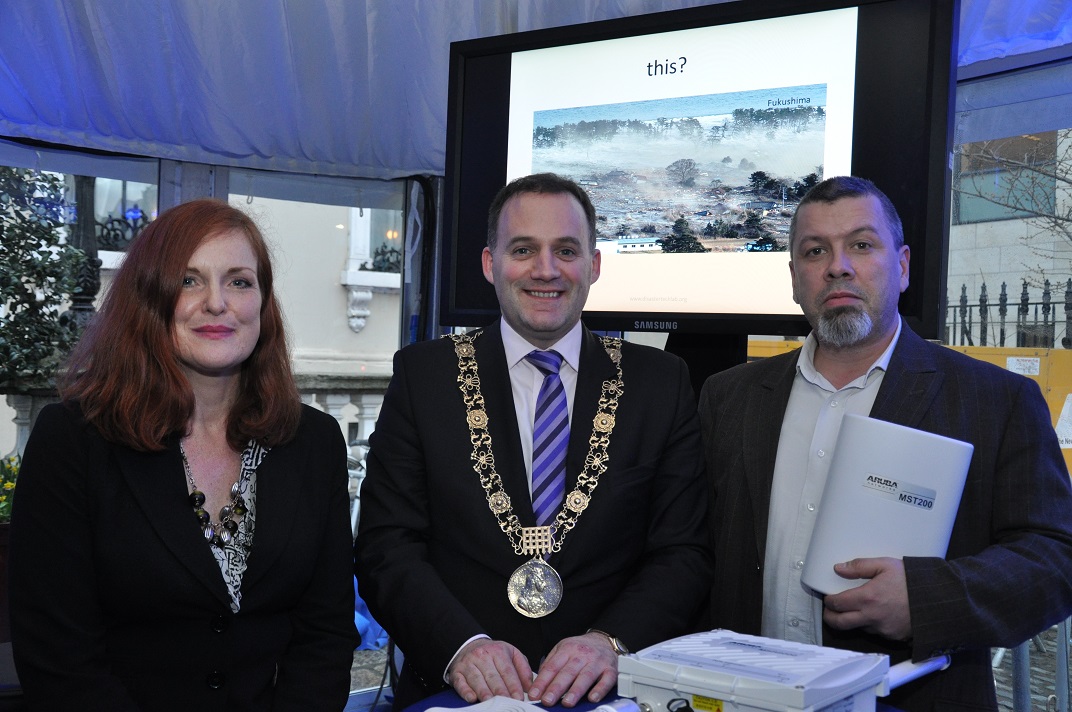 Disaster Tech Lab had a stand at the recent Digital Dublin Day in the Mansion House. While we don't really operate in this area it was interesting from the point of view that even large first world cities can be hit by disasters knocking out the existing infra-structure. Our recent work in NYC post Sandy showed how something like this could cause long term disruption in an area only 45 minutes from down-town Manhattan.
We had some good chats with some of the other companies exhibiting and there might be some interesting spinoffs out of  that. We also had our picture taken with the Lord Mayor of  Dublin (see above).
Funny detail: Gowex, who are building the new Dublin public WiFi network were exhibiting also. They had a live node across the street which was supposed to supply the venue with WiFi access. However every time that bus or large vehicle passed by the WiFi dropped. We quickly powered up some of our equipment and set up an open WiFi AP  backhauled over a local 3G network. Not only was it more stable than the other public WiFi it was also faster.